[quote : unquote]

..I take my children everywhere, but they always find their way back home. ,
Robert Orben
LINK TO US
If you would like to link to us from your website you can find suitable icons here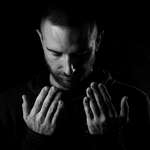 Written by Jessica Alici (13th March, 2023)

Shyisma has been releasing quality emotive Progressive Psy-trance on Iono-Music for the last couple of years and 2023 sees the release of his eagerly anticipated debut album – 'Particles'. We decided to sit down with Shyisma to delve a little deeper! [FULL STORY]
Other Recent Features: [More Features]
Pan talks getting caught short crossing the Sahara, acid eyeballs and tells us Trance is the Answer, plus shares his thoughts on his latest release 'Beyond the Horizon' - all from a beach in Spain!
Miss C chats about living with the KLF, DJing in a huge cat's mouth, training her brain and the upcoming super-duper Superfreq Grande party at LDN East this Saturday, 16th September!
NEM3SI$ - I Live for the Night – talks superficiality, psychopaths, and bittersweet success, ahead of a plethora of evocative, emotional, and passionate upcoming melodic techno releases!
Psy-Sisters Spring Blast Off! We talk to DJ competition winner ROEN along with other super talents on the lineup!
Blasting towards summer festivals with Bahar Canca ahead of Psy-Sisters Spring Blast!



HarderFaster Photosets
Members Photosets
CHAT FORUMS
Most recent topics - to see all the forums click here - to see today's active threads click here